As competition makes the reality of executing difficult or complex business decisions more common, it's important that boards be ready to address situations when owners are concerned or disagree with decisions the board has made or overseen on behalf of the co-op. The power of democratic ownership comes from understanding diverse points of view, effective conflict resolution, and transparent communications so that members can understand the different needs and interests of other members/stakeholders within the co-op.
Of course, there are many important things to consider before reaching such decisions. For example, understanding shifts in the marketplace, keeping members informed of societal trends, dialoguing about changing member needs, gathering input, communicating the board's process and thinking, and informing members how the co-op is considering evolving given changing circumstances. This short article will highlight some things to keep in mind when members raise concerns after a decision is made.
---
Be Prepared
Don't assume that everyone has followed along in advance of big decisions. Host in-person events in the wake of an impactful or difficult decision. Give people a chance to hear and be heard. Speakers should have prepared notes, stay on agenda, do some practicing beforehand, and most importantly, only speak to what they truly know or mean. Signs of anxiety or stage fright can be read as lack of candor or skittishness. The more authentic warmth and listening skills that speakers can exude, the stronger the connection with the audience. Remember, too, that not every board member is a great public speaker. Be honest about who's a natural communicator in such a format and draw upon that skill when you need it.
Keep in mind that feelings, not facts, drive the actions of people in highly charged situations. Taking the emotional temperature of the room before the start of the meeting can give you a sense of direction and tone to take. Ask yourselves how you would like your audience to feel at the conclusion of the meeting. Think about what the goals are of your meeting.
Be sure to allow plenty of time for questions and discussion – for directors and others to truly hear members perspectives and concerns. While some tensions may not have abated 100%, recognize that moving the needle in a positive direction is good work.
Communicate Participation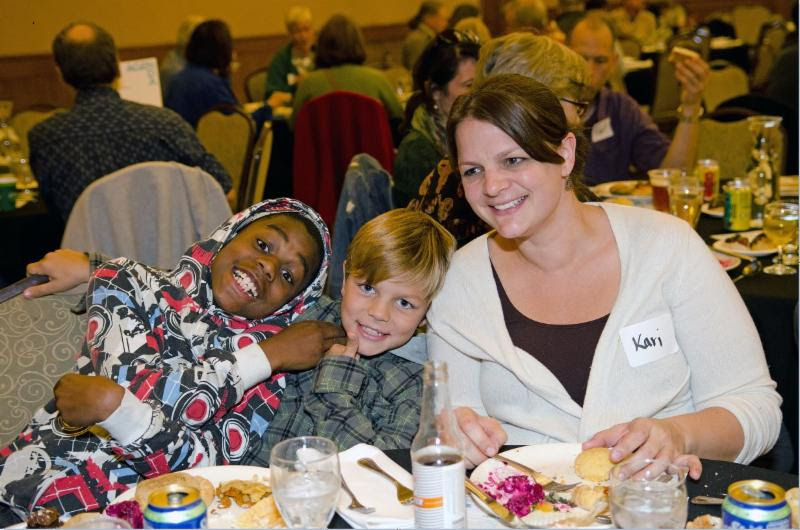 Letting the audience know that the board is actively giving them avenues to participate in the resolution of the issue is an important step. This can be done by proactively offering suggestions for contact and communication. Acknowledge if there were any problems with past communication and express a genuine desire to improve communications moving forward. Here are a few of the many ways owners can authentically participate:
Owners can contact the board with questions or concerns. Include the message that the board can't guarantee it can answer every question or request due to confidentiality-and, if that's the case, give them the reason why it can't be 100% open (e.g., lease negotiations are happening), but will be as transparent as possible.
The co-op can offer safe opportunities for opinions, like surveys, suggestion boxes and social media-and let the owners know it is compiling and exploring the information.
The board or some directors designated by the board can meet with individual of groups of members to hear concerns.
Owners can offer suggestions to the board on ways they can better participate in co-op life and feel like a valid part of it.
Build the Bridge
A quick, positive note from the board after the meeting is an acknowledgement that the door is open for further contact and solidifies the feeling of being heard. Reiterate the main takeaways and how the board will continue to facilitate communication moving forward. Post the note on social media and send it out via e-newsletter.
Ideally, there is an authentic connection between the membership and a co-op's values and goals. In the case of the board, using authentic communication is an important conduit and during difficult communications can, at times, change the tenor of the conversation and move the relationship in a positive direction. Telling the story of "how we got here" coupled with a bridge to "where are we going from here" is a good place to start.
Focus on meeting all member needs
Be clear how decision making in a co-op considers the diverse needs of all members – and that there are often competing priorities and tensions inherent in these decisions. This can be complicated or simple, depending on the situation, but a starting place is for directors to be fluent in speaking about co-op goals, underlying rationale, and how goals and decisions connect to meeting diverse member needs.
Be Open and Honest
Be honest if the board didn't do enough to communicate effectively. Conversely, be open about how input was gathered or information was shared about changes and decisions made.
Take Responsibility
The board as a whole should take responsibility for its decisions, and be fully accountable for decisions made by management and staff, and make its intentions clear and explicit: what will the board do in the future to make communication more understandable and unambiguous?
The more honest and authentic the communication, the more people feel confidence in and respond positively to the communicators. People sense opacity, stonewalling and lack of humility, and they will reciprocate with defensiveness and an escalation of negativity and resistance. The more open and connected the communicators are, the more likely there will be a favorable the outcome and a strengthening of the relationship.
---
Grab and Go Solutions is a resource from CDS Consulting Co-op to provide easy to implement solutions to common issues facing food co-ops. Watch for future releases tackling a wide variety of topics including HR, governance,  member engagement, safety, store and growth.
Brought to you by the CDS Consulting Co-op POP! Team (Power of Participation)
---
Have more questions?
Get in touch with one of our consultants.